Rooted in ancient China, rum has become a vital part of the modern liquor cabinet and a staple of social events. It's a smooth go-to drink on those long, tiresome days; the perfect addition to more flavorful mixes; and sometimes even difficult to pick the right one.
Trying to shop for the best rum is like purchasing anything else – you'll be met with a variety of brands, flavors, and ages. Some are incredibly expensive, others are surprisingly cheap, which leaves many wondering: "How do you know which rums are the best?"
The next time you find yourself in that predicament, keep this list of the 12 best rums around the world in the back of your mind!
Ron Zacapa "Centenario" 23-Year-Old Solera Rum
Though rum is best known for being paired with other beverages to give them a kick, Ron Zacapa's 23-year-old Solera Rum is a smooth and rich drink that you may enjoy drinking on its own. Brought in from Guatemala, Centenario is made from a virgin sugar cane honey that gives it a sweeter flavor accented by cocoa and orange. Pop it open and you'll enjoy a mix of clove, cinnamon, orange peel and cocoa-scented nose.
Diplomatico Ambassador Selection
This 47% alcohol amber liquid may be on the pricier side, but that expense is well worth it once it touches your lips. If you taste a very faint hint of bourbon, that's because the Diplomatico Ambassador is matured in ex-bourbon barrels. You'll surely enjoy the cinnamon, raisins, apricot, toffee, banana, and liquorice root notes.
Clement X.O. Rhum
Sporting a nose with hints of orange blossom, cinnamon, and honeysuckle, this mahogany drink is balanced out by a touch of charred wood. X.O. is incredibly smooth and was aged with fresh pressed sugarcane juice over at least six years in re-charred oak barrels, giving it that smoky touch.
Royal Oak Trinidad Rum
Hailing all the way from Trinidad is this medium-bodied rum sporting a mellow flavoring of butter toffee, cream, roasted nuts, and dried flowers. Though it may be on the cheaper side, Royal Oak spares no expense when it comes to creating an ideal rum, made from rich molassees.
Batiste Rhum
Many clamber for this simple rum, claiming they'll never go back to another brand. Its lower price tag certainly helps but what people flock to is this fresh and smooth melding of banana, ginger, and vanilla. Additional flavors may pop through after each sip including lychee, violet, and white floral.
Hamilton's Jamaican Black Rum
This near-black run is achieved through a mixture of extra light, light, and heavy pot-still rums. Starting with a molasses base, Hamilton's Jamaican Black Rum starts to take on some more pleasant flavors like a grassy nose and, butter, custard, lemon zest, and melon. You may also catch a hint of smokiness and pepper as you sip at this exquisite drink.
El Dorado 15 Year Rum
If it's a plain glass of rum you're looking for, you'll likely enjoy the El Dorado 15 Year Rum, a distilled beverage that has no interest in using flair to sell its bottle. The reddish-amber hue is aged for 15 years after being mixed from molasses and sports a heavy sweetness, a medium-body, and hints of ginger, oak, dried fruit, and honey.
Cruzan Black Strap Rum
Some rums come packaged so nicely that you don't really want to pop open the bottle. Cruzan Black Strap's blackish tint is definitely attractive to have sitting on a shelf, but it's the hint of molasses and rich flavor that wind up selling this St. Croix rum. It's incredibly low price certainly doesn't hurt, either.
Smith & Cross Jamaican Rum
Distilled in Jamaica at 57% strength or 114 proof, this golden traditional rum offers a rich and light flavor that's infused during its time in an oak cask. Mix it with a drink of your choice to get the most of it's banana, molasses, spic, and leather notes.
Rhum Agricole Vieux Niesson
One look at this bright amber rum and you know that it has some form of fruitiness and sweetness, but beneath its primary notes, Agricole Vieux Niesson also delivers on caramel, vanilla, and molasses. Distilled in Martinique, Agricole is made from fresh sugarcane juice and aged for a minimum of 3 years.
Angostura Gran Anejo 7-Year-Old
That smooth amber look is certainly attractive, but Angostura's 7-year-old rum is more about its rich and deep flavor profile. Once popped open, expect to be hit with notes of vanilla, clove, nutmeg, ginger, and cinnamon. Add it to any drink to bring out the sweeter flavors, like dark chocolate, tiramisu, and even burnt sugar.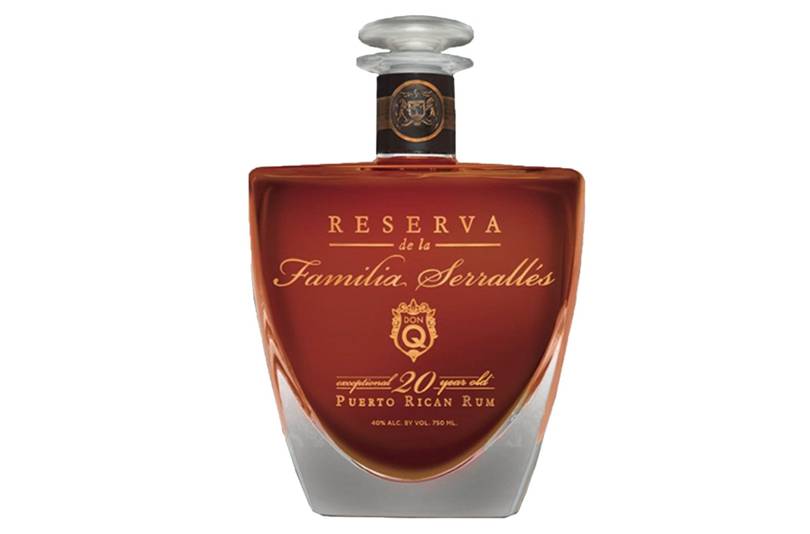 Reserva De La Familia Serralles
Okay, you may have to take out a second mortgage to afford a bottle of aged run, but Don Q's persistence to survive over 150 years is an indication of just how dedicated the distillery is creating an incredible beverage. There's never been a better mix of oak, vanilla, and fruit in one of the smoothest rums to come from Puerto Rico.
Technology has affected his generation like no other. His life experience has brought him to every avenue of life and writes about the tech that is involved.