The 1959 Ferrari 410 Superamerica Series III Coupe by Pinin Farina is one of the most powerful road-ready Ferraris of its time. This is a limited edition Ferrari that is one of only 12 of the Series II 410 Superamericas that has been produced. On this 1959 Ferrari 410 Superamerica Series III Coupe by Pinin Farina, there are factory-covered headlights that offer it a vintage look. Unique taillights help to add to this look, as do the rear fenders.
The Ferrari 410 was made to be a modern coach built car with a powerful and robust 4.9 liter, 400-bhp engine of a race-derived Lampredi V-12 variety. This car was made in May of 1959 and had a chassis number of 1305. It was the 25th 1959 Ferrari 410 to be created and the fourth of 12 series III models to ever be produced. It has a number of impressive features like many of the bespoke styles of Ferraris did. This included the competition-style headlights that were covered, one-off headlights and unique rear fenders. This car was given a fill restoration in the year 1975 and had a yellow stripe on a green background painted on that completed the look and gave the Ferrari the iconic color that it is still seen in, even to this very day.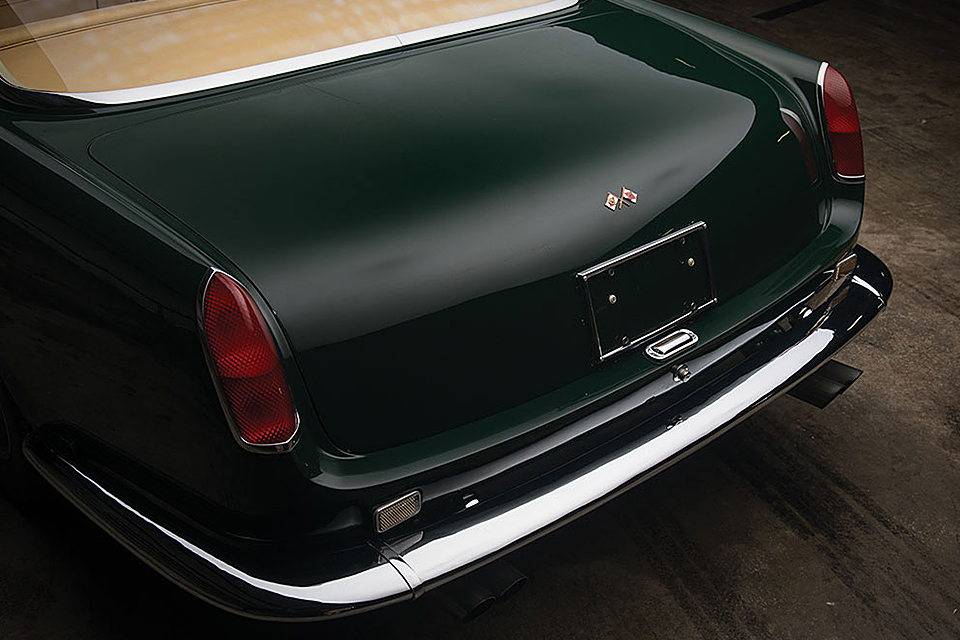 Technology has affected his generation like no other. His life experience has brought him to every avenue of life and writes about the tech that is involved.