Having a full range of kitchen appliances is imperative if you want to cook all of your food to your liking; however, when you live in a smaller space, you sometimes have to compromise on what appliances you can afford to take up space and which ones you can go without. With the Smeg 2-Slice Toaster , you don't have to trade out your toaster for another appliance, as it is small enough to sit on any counter, no matter how small, but still large enough to efficiently toast your food.
The Smeg 2-Slice Toaster is compact and has been designed specifically to suit the needs of small kitchens. This toaster delivers excellent performance, the likes of which you might expect from a full-sized toaster. It measures 8 inches in width by 12 inches in length by 7 inches in height, providing plenty of space to get your cooking done. This retro-style toaster features a powder-coated steel body and a stainless steel ball lever knob, both of which are ultra durable and resilient to provide a long-lasting life. It can toast at six different browning levels and comes with three preset program functions to make your toast customize-able. This toaster has two extra wide slots that are perfect for bagels and a removable stainless steel crumb tray that makes cleanup a breeze. Its anti-slip feet ensure that the toaster will never fall off of the counter or tip over while you are using it.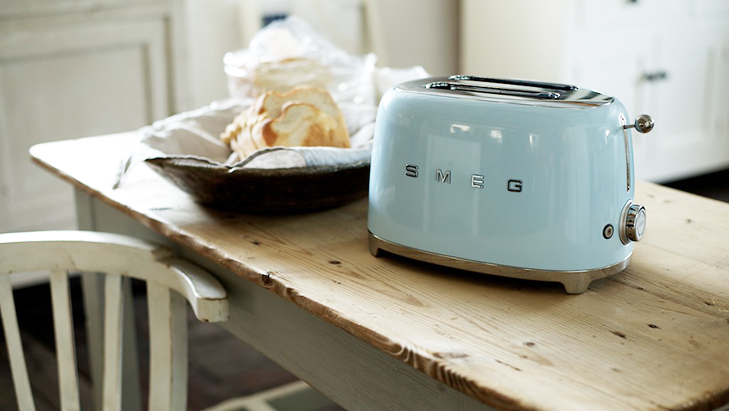 Technology has affected his generation like no other. His life experience has brought him to every avenue of life and writes about the tech that is involved.