A fine tailored suit is an important part of a man's wardrobe. Having suits for the appropriate seasons will keep a man looking sharp year-round. Summer is right around the corner and you want to dress comfortably in the heat. The key to that is to look for suits made of light and breathable fabrics. Opting for lighter shades of blues, grays, and tans will help too. Check out our 5 choices we have selected for this summer.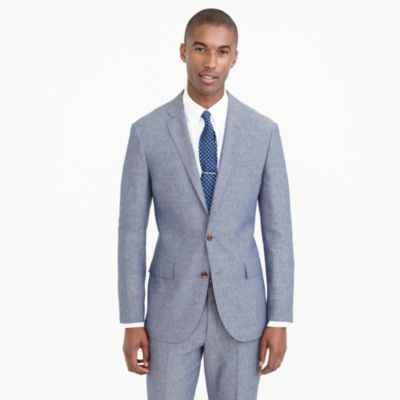 J.CREW
Ludlow Suit in Italian wool-linen
Since its introduction in 2008, the J.Crew Ludlow suit is a popular choice for many. The light gray-blue color of this suit gives the wearer a versatile look.
Jacket: Buy Now / $298
Trousers: Buy Now / $158
BROOKS BROTHERS
Stripe Cotton Seersucker Suit
The oldest men's clothier in the United States. Even though their suit fits are generally more traditional, their Red Fleece Collection is their take on the modern, fitted suits. This 100% cotton seersucker suit is good for staying cool in the summer, and giving you a classic look.
Jacket: Purchase: $358
Trousers: Buy Now / $140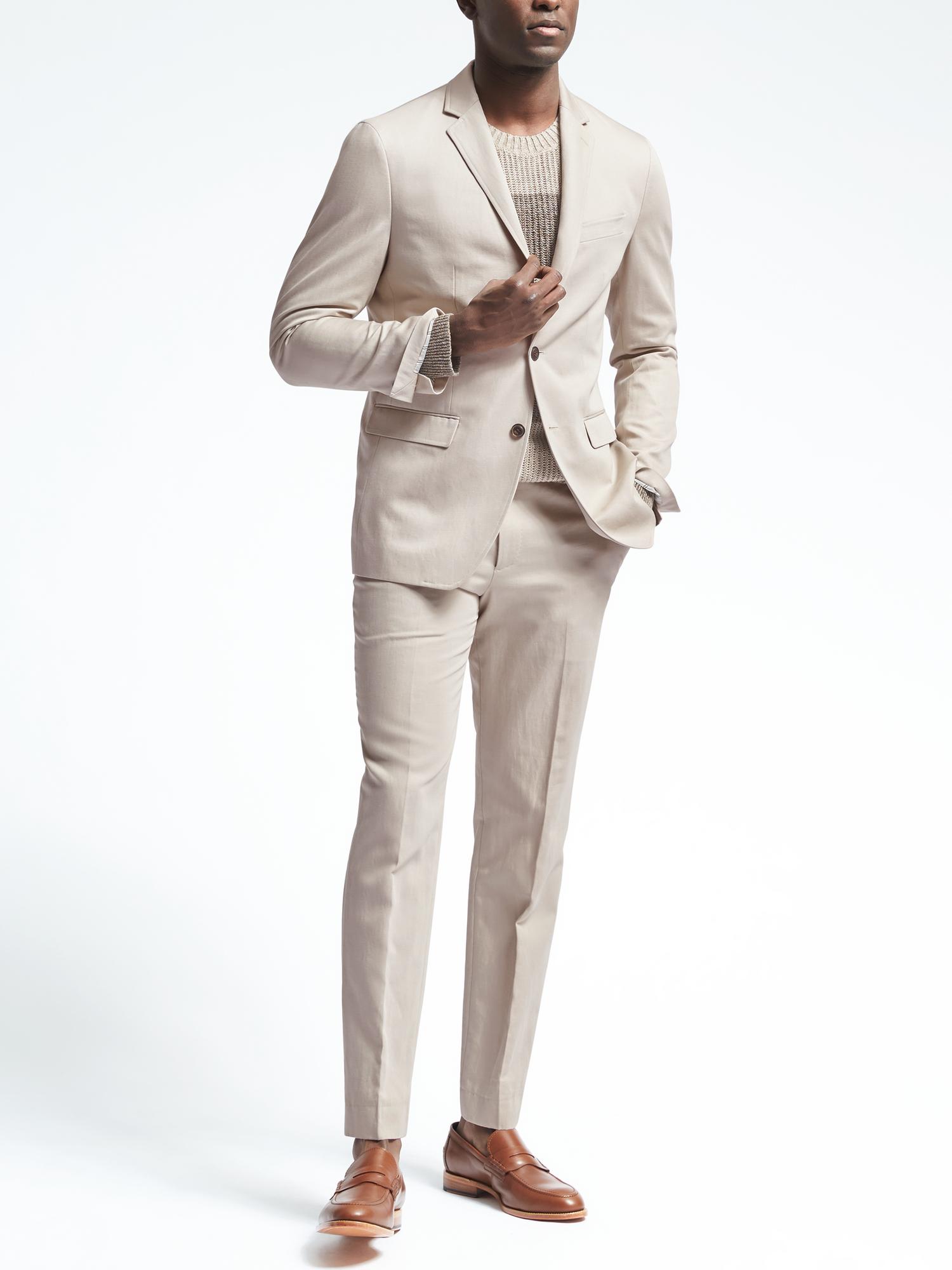 BANANA REPUBLIC
Slim Heritage Cream Cotton Linen Suit
From their limited-edition Heritage Collection, the subtleness of this cream-colored linen suit gives you the ultimate summer look. Do be careful with your surroundings when wearing this, stains can really mess up this good look.
Jacket: Buy Now / $298
Trousers: Buy Now / $160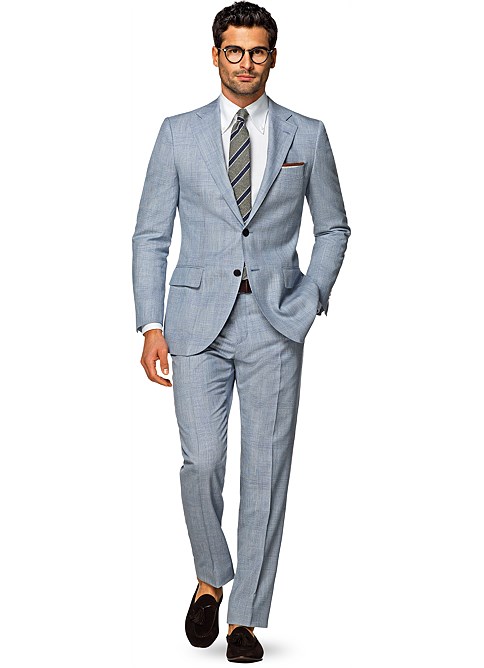 SUITSUPPLY
Lazio Light Blue Check
The light blue and check pattern is a fresh look. This vibrant design gives off an easygoing, summer ambience.
Suit: Buy Now / $599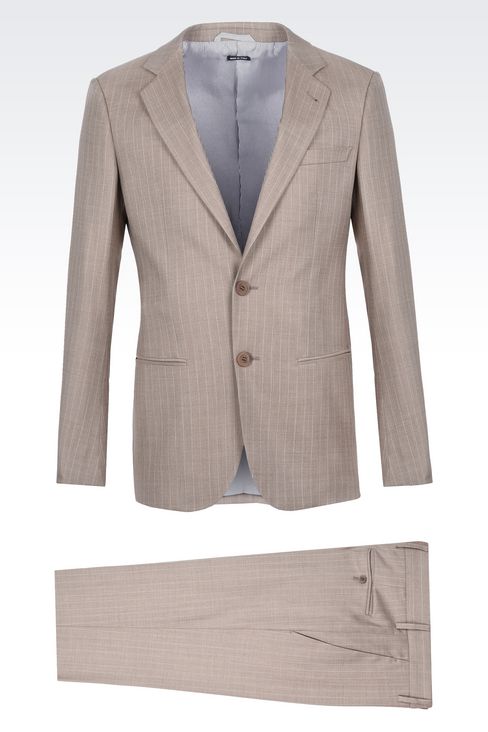 GIORGIO ARMANI
Soho Wool and Silk Suit
Made in Italy, some of the compositions of this suit includes virgin wool and silk. The beige color and lightweight fabrics makes this perfect to wear in the heat.
Suit: Buy Now / $3,695
TOM FORD
O'Connor Base Plain-Weave Sharskin Two-Piece Suit, Bright Navy
Navy is a symbol of confidence, power, and authority, making the navy suit timeless. The O'Conner Base is also what Daniel Craig wore for his role as James Bond.
Suit: Buy Now / $3,950